So. WOW. Where do I begin?
okay, so that last Sunday at the CCM was incredible. So much love felt. And we said our last prayer with our elders in our district and gave "hand hugs" to all of them. So good. So Monday we got up early and had to be at reception by 6:00 (which turned out to be 5:30, but whatever) and then weighed our bags there and loaded up on the bus for our last fling in Mexico! We got through security and everything and had about an hour or so to chill at our gate. There was another missionary there as well that was serving in Mexico and was flying home. Anywayswe made it and when we got off the plane were greeted with the humidity and I LOVE ITTTTTT!!!! It's super awesome!
We met the Mission President: President Torres and his wife and four kids, they are from Honduras. SUPER AMAZING--like you have no idea.
So we're here in Beevile and it's like the northernmost point of the mission and it's English speaking. BUT, I have a native companion, so that's been super helpful because I can ask her ANYTHING!! Plus she's learning too!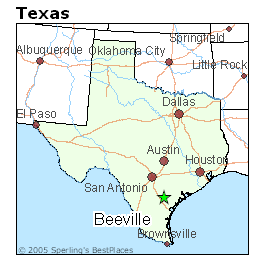 So Hna. (or I guess Sister) Perez was born in Mexico, raised in California and moved to Spokane just a few years ago, is a convert to the church, is 5'10" has 5 sisters 3 brothers, etc. etc. etc. So yeah. She's awesome. An amazing trainer. But yeah. Our area is called a "couple" area because there's just us and a pair of elders. So yep. But my mama is good. That's what they call trainers here. Like I'm her daughter, Elder Lundberg is my "father" and I don't know what Elder Puga would be... anyways, I feel like I have gotten my feet under me a little bit in the last few days. I have been able to remember some of the members and know sort of where we are. But yeah. super crazy. but super dope. (that's what all the missionaries say.) haha.
Okay. Firsts:
#lifewithoutakickstand
first companion, first area, first sacrament meeting only in folding chairs (granted, they were the fluffy ones), first sacrament meeting where there were less than 100 people (the ward is like um.... 60 people came Sunday...), first time riding a bike in a skirt, first time going to early morning seminary (not the first time getting up at 4:30 though. :)), first cold in
the field
(
super bien
--I sound like a man. haha. My voice is sort of gone.) FIRST BEE STING!! Not only that, but it was a wasp-- NOT ONLY THAT but it was like red. which was weird, but
that's life
. So yeah.
Prayer is super important guys. Like yesterday we tried praying before each door we knocked and we got two new investigators!! Woop!
The church is true guys. I love it. Love being a missionary and scheduling all we have to do and yeah. Loving every minute of it.
Con amor, Hna Fry